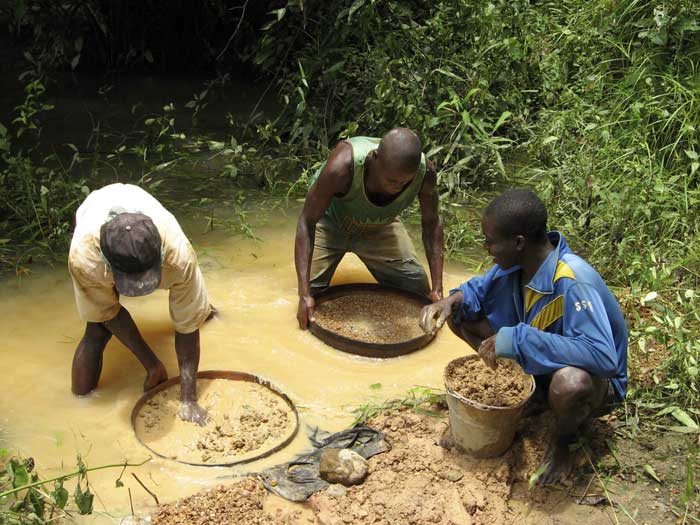 Diamonds aren't forever!
Don't be amazed, you read it right.
Diamonds aren't forever! Just look at your Diamond ring for once before moving ahead.
Do you feel anything? Is it the feeling of Love? Or a sign of prosperity?
If so, than I'm sorry, you will again have to give it a thought after reading this post.
Two-third of the world diamonds are extracted in Africa. Blood diamonds commonly known as the conflict diamonds are the diamonds which are mined in a conflict zone and which are used to finance an insurgency. Blood diamond Trade is usually carried out in parts of central and southern African countries which have vast reserves of diamonds but are politically unstable. The countries falling in the region are being tormented by years of civil wars among various war lords and its people. They are the third world countries where industrialization is an alien word, making the standard of living lowest in the world.
In Angola and Sierra Leone, war diamonds ( another name for conflict diamonds) continue to fund the rebel groups which are acting in contrary to the international community's objectives of restoring peace in the region.
People don't have much to do in this part of the world and are being gripped under the clutches of poverty. From time immortal they are being used as a slave. They are made to work in the horrifying conditions in the mines. Also, the people aren't left with a choice. In-order to earn a living they succumb to the pressure of working in such horrendous conditions. It's extremely hard to work in a lode without the proper machinery and prerequisite skills. The unskilled laborers are forced to work for more than 16 hours at a stretch without food and other basic amenities.
As the trade is illegal, sophisticated machinery and security of the miners are seldom given a thought. Laborers are given just a penny for extracting a diamond of more than a thousand dollar value. Mostly, laborers are teenagers as the elders get engrossed away with serious diseases and die early.
A movie on this subject with the same name as of the article brought in many human organizations to raise their voice against the ill-practice. World organizations serious concerns led United Nation passed few resolutions to curb the Blood Diamond Trade, lowering the magnitude of trade. But, yet more is to be done in-order to completely stop it. UN should strive hard in bringing a political normalcy in the countries related with Blood Diamond Trade, which could subsequently pave the way for industrialization and modernization.
Once diamonds are brought to market, their origin is difficult to trace and once polished, they can no longer be identified.
So, it may happen that the diamond you bought comes from the Blood Diamond Trade, killing many of those innocent Africans who died extracting it.
Vote for the blog; look at the first widget.
Like the post at IndiVine